Rumors: Hand, Taillon, Marlins, Red Sox
MLB.com is keeping track of all the latest free agent and trade rumors right here.
Sources: Hand could be close to decision
Jan. 23: Brad Hand's free agency could be nearing a conclusion, sources from multiple teams told MLB.com's Mark Feinsand. According to Feinsand, those teams have been informed that Hand wants to make his decision soon.
Sources from multiple teams say Brad Hand's free agency could be nearing a conclusion. These teams have been told that Hand wants to make a decision soon, perhaps even by the end of this weekend.

— Mark Feinsand (@Feinsand) January 23, 2021
According to MLB Network insider Jon Heyman, the Nationals have emerged as a potential suitor for Hand, joining the Blue Jays, Mets, Angels and Dodgers. The Phillies and Braves are seeking bullpen help as well, but they haven't been connected to Hand yet, Heyman notes.
Nats have emerged as a potential player for closer Brad Hand. They could use a lefty in pen but some question whether they have the $. Jays made a bid, Mets are monitoring, Angels and Dodgers are at least weighing Hand. Philly and Braves seek pen hep but haven't been linked yet.

— Jon Heyman (@JonHeyman) January 23, 2021
Hand became a free agent when Cleveland declined his $10 million option for 2021, opting to pay a $1 million buyout instead. The club placed Hand on outright waivers before making that decision, but he surprisingly went unclaimed.
Hand led MLB with 16 saves in 2020, posting a 2.05 ERA with a 1.37 FIP and a 0.77 WHIP in 22 innings. Since the beginning of 2016, Hand owns a 2.70 ERA with a 12.2 K/9 rate over 320 frames.
Yankees look like frontrunners for Taillon
Jan. 23: The Yankees are in talks with the Pirates to trade for Jameson Taillon and look like the frontrunners to land the right-hander, a source told MLB.com's Mark Feinsand on Saturday.
Per source, the Yankees are in talks with the Pirates on Jameson Taillon. Nothing is done, but they appear to be emerging as the frontrunner to deal for him.

— Mark Feinsand (@Feinsand) January 24, 2021
The Yankees news follows reports earlier Saturday that there were indications Taillon would be the next Pirate to be traded. Sources told Feinsand and MLB.com's Adam Berry that Taillon could even be dealt in the next day or two.
Sources tell me and @adamdberry there are indications that Jameson Taillon will be the next Pirates player to be traded — possibly in the next day or two. The Pirates have already dealt Joe Musgrove this offseason, so it would not be a surprise if Taillon is moved, too.

— Mark Feinsand (@Feinsand) January 23, 2021
If he were traded to New York, Taillon could slot into the Yankees' starting rotation behind his former rotation-mate Gerrit Gole — Taillon's old teammate with the Pirates — and the newly added Corey Kluber.
Taillon missed all of 2020 following his second Tommy John surgery, but he is a former MLB Pipeline Top 100 prospect who owns a lifetime 3.67 ERA and a 3.55 FIP over four seasons. The 29-year-old has two years of club control remaining, and he's owed just $2.25 million in 2021.
The Pirates sent Joe Musgrove to the Padres on Tuesday in a three-team trade that also included the Mets, getting back five prospects.
Marlins kicking tires on Santander
Jan. 23: The Marlins are interested in Orioles outfielder Anthony Santander, according to a report Saturday from MLB Network insider Jon Heyman.
Marlins have kicked tires on Anthony Santander. Miami seeks productive corner OF and while they have little $ to spend they do have prospects so a trade could be the route rather than free agency. FA like Duvall and Rosario are thought too expensive. @masnRoch mentioned Santander

— Jon Heyman (@JonHeyman) January 24, 2021
The Marlins want to add a corner outfielder, per Heyman, and a trade for a player like Santander could be their best bet (as opposed to signing a higher-cost free agent) because they have a deep farm system they could use to make a deal happen.
Santander had a mini-breakout season for Baltimore in 2020, when he hit .261 with 11 home runs, 32 RBIs and an .890 OPS in 37 games.
The 26-year-old right fielder also hit .261 with 20 home runs and 59 RBIs in 93 games in 2019, his first extended big league action after shorter stints in 2017 and '18.
Red Sox set to add Hernández, Richards
Jan. 23: Enrique Hernández watched the Red Sox celebrate their World Series triumph against his Dodgers in 2018, but now it appears Hernández will soon join the Boston club. A source told MLB.com's Mark Feinsand that the Red Sox have agreed to a two-year deal with the utilityman.
The Red Sox and INF/OF Enrique Hernández have agreed to a multi-year deal, per source.

— Mark Feinsand (@Feinsand) January 23, 2021
Hernández has ties to Red Sox manager Alex Cora from Team Puerto Rico during the 2017 World Baseball Classic. The 29-year-old now owns a World Series ring of his own, of course, having helped the Dodgers claim a long-awaited championship last fall. Though he's appeared at every position on the diamond except catcher, Hernández could see significant time at second base in Boston, which currently has Michael Chavis penciled in there as the projected starter.
Boston also has reached a deal with right-hander Garrett Richards, a source told MLB.com's Ian Browne.
The 32-year-old posted a 4.03 ERA and averaged 8.1 strikeouts per nine innings across 14 appearances (10 starts) for the Padres in 2020.
Reports: Mets, Angels look like frontrunners for Bauer
Jan. 22: The Angels are reportedly one of the favorites to land free-agent right-hander and reigning NL Cy Young Award winner Trevor Bauer. And according to The Athletic's Fabian Ardaya, new general manager Perry Minasian says the club is "very active" on the starting pitcher market. Meanwhile, MLB Network insider Ken Rosenthal reports that the Mets are also sharpening their focus on the reigning National League Cy Young Award winner. More
Reports: Blue Jays eyeing Paxton, Simmons
Jan. 22: After reaching deals with center fielder George Springer and closer Kirby Yates earlier this week, the Blue Jays continue to shop. According to MLB Network insider Jon Heyman, the club is still looking for a starting pitcher and has James Paxton on its radar. More
Heyman also reports that Toronto has been in touch with free-agent shortstop Andrelton Simmons. Though the Blue Jays currently have young star Bo Bichette stationed at shortstop, they have shown a willingness to potentially relocate Bichette by bringing in an established veteran. Toronto reportedly finished runner-up to the Mets in the trade sweepstakes for Francisco Lindor.
Odorizzi drawing interest from multiple teams
Jan. 22: Free-agent right-hander Jake Odorizzi is drawing widespread interest, with the Angels, Giants, Blue Jays, Twins and Red Sox among the clubs in the mix, sources told MLB.com's Jon Paul Morosi.
Free agent Jake Odorizzi, an All-Star in 2019, continues to draw interest from multiple @MLB teams. The #Angels, #SFGiants, #BlueJays, #Twins, and #RedSox are among the clubs with interest, sources confirm, as I just mentioned on @MLBNetwork. #HotStove

— Jon Morosi (@jonmorosi) January 22, 2021
Odorizzi, 30, made three trips to the injured list in 2020, dealing with an intercostal strain, a chest contusion and a blister. As a result, he threw just 13 2/3 innings, finishing with a 6.59 ERA.
The right-hander was an All-Star the year before, registering a 3.51 ERA with a career-best 10.1 K/9 rate in 159 innings. After the season, he opted to accept the Twins' $17.8 million qualifying offer instead of testing the open market.
Odorizzi made at least 28 starts in every season from 2014-19, posting a 3.88 ERA with an 8.7 K/9 rate in that span.
Could Braves sign Realmuto and trade d'Arnaud?
Jan. 22: While FanSided's Robert Murray reported Thursday that the Braves are "circling" catcher J.T. Realmuto, MLB.com's Jon Paul Morosi wonders if Atlanta is seriously interested in the free-agent backstop or merely getting involved to drive up the price for the rival Phillies' top target.
Meanwhile, MLB Network insider Jon Heyman thinks it is a "long shot" that Atlanta will actually sign him.
"Most see it as a stretch [the Braves would] go past $100 [million] for a catcher when they have [Travis] d'Arnaud," Heyman wrote in a tweet Friday.
While Braves checked in on Realmuto as @ByRobertMurray reported, most see it as a stretch they'd go past $100M for a catcher when they have d'Arnaud who won the Silver Slugger last year. GM Alex Anthopoulos has tried before for JT and can surprise but this seems like long shot.

— Jon Heyman (@JonHeyman) January 22, 2021
Granted, it's possible the Braves could look to sign Realmuto and trade d'Arnaud, as Morosi noted in an appearance Friday on MLB Network, mentioning the Angels and Blue Jays as potential destinations for d'Arnaud, who is owed $8 million in the final year of a two-year, $16 million deal.
Are the #Braves in the market for J.T. Realmuto?@jonmorosi | #MLBNHotStove pic.twitter.com/KHPEmo2dRd

— MLB Network (@MLBNetwork) January 22, 2021
The Angels' new general manager, Perry Minasian, has plenty of familiarity with d'Arnaud. Minasian was the Braves' assistant GM from 2017-20, and before that, he was a scout for the Blue Jays from '09-17. Toronto acquired d'Arnaud from the Phillies in the Roy Halladay trade the same year Minasian joined the club.
d'Arnaud was one of the top hitting catchers in MLB this past season, winning a Silver Slugger Award after posting a .321/.386/.533 slash line with nine homers in 44 games. Among players with at least 100 batted balls, only Padres shortstop Fernando Tatis Jr. had a higher hard-hit rate (percentage of batted balls with 95+ mph exit velocity) than d'Arnaud (57.8%).
However, d'Arnaud never performed at that level in previous seasons, recording a .719 OPS from 2013-19, and he's two years older than Realmuto.
He's also not as strong as Realmuto in the pitch-framing department. Realmuto converted 51.9% of non-swing pitches into called strikes in the shadow zone last season, the fourth-highest mark in MLB. d'Arnaud tied for 32nd (48.9%).
Heyman: Mets not rushing to sign Bauer
Jan. 22: The Mets have interest in Trevor Bauer, but MLB Network insider Jon Heyman reports that the club is prioritizing other free-agent targets, including center fielder Jackie Bradley Jr., utility man Enrique Hernández and a bullpen piece. More
Braves involved in closer market
Jan. 22: The Braves are "perusing" the free-agent market for closers, according to MLB Network insider Jon Heyman, who notes the club checked in on Liam Hendriks and likely did the same with Kirby Yates before they reached deals with the White Sox and Blue Jays, respectively.
Braves are at least perusing the closer market. They checked in on Hendriks and likely Yates before they signed elsewhere. They do have Smith, Martin, Matzek and Minter but apparently would like to strengthen area. Colome, Rosenthal, Melancon are among closers left.

— Jon Heyman (@JonHeyman) January 22, 2021
It's possible Atlanta could look to reunite with Mark Melancon, whose 11 saves led the team in 2020. The Braves saw Melancon, Shane Greene and Darren O'Day enter free agency in November.
Other notable free agents with closing experience include Brad Hand, Alex Colomé and Trevor Rosenthal.
Mets reportedly have JBJ on their radar
Jan. 22: The Mets missed out on George Springer, but their search for a center fielder continues. According to MLB Network insider Jon Heyman, New York has free agent Jackie Bradley Jr. on its radar. More
Report: Twins increase offer to Cruz
Jan. 22: The Twins have upped their one-year offer to Nelson Cruz, MLB Network insider Jon Heyman reports. However, the 40-year-old slugger may continue to wait to see if the National League adopts the designated-hitter rule for 2021, which would likely boost his market. More
Turner, Dodgers nearing reunion?
Jan. 21: Justin Turner has been at the heart of the Dodgers' success over the past several years, including a long-awaited World Series title in 2020. And while the free-agent third baseman has been testing the waters and reportedly looking for a four-year deal that would take him through his age-39 season, SportsNet LA's David Vassegh reports Turner may be close to re-signing with Los Angeles.
"My belief is he wanted four years from another team to pry him away from Los Angeles," Vassegh said Thursday on MLB Network's "High Heat" program. "He just means too much to the team, to the city of Los Angeles, for him to just leave for the same amount of years and dollars that he could get here with the Dodgers. I've had a few signs in the last week or so that kind of signal to me that Turner and the Dodgers are going to find their way back to each other."
Turner ignited his career after joining the Dodgers in 2014, and in seven seasons with the club, hit .302/.382/.503 with 116 home runs. He received NL MVP Award votes in each season from 2016-18.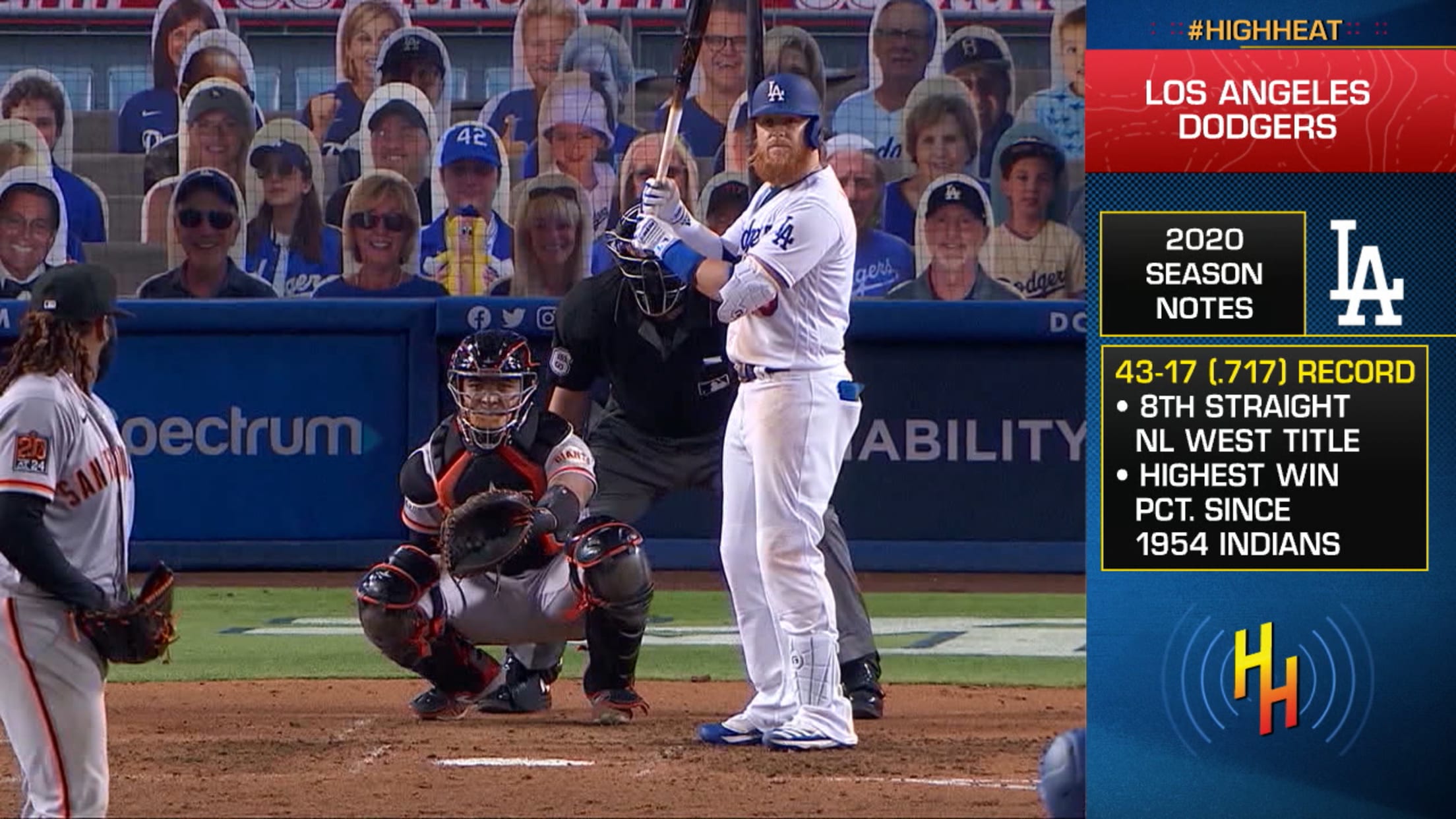 Red Sox-Hernández talks 'heating up?'
Jan. 21: The Red Sox have been among the teams linked to free-agent utility man Enrique Hernández this offseason, but according to Chris Cotillo of MassLive, the two sides have engaged in talks "in recent days" and "things might be heating up on that front."
Hernández was a key contributor to the Dodgers' success over the past several years, helping them reach and win the World Series in 2020. He hit .240/.312/.425 over six seasons with Los Angeles, but was particularly clutch in the postseason — Hernández hit .308 with a pair of homers in the Dodgers' NLCS victory over the Braves last October, and has eight postseason homers in his career.
Source: Red Sox have been in talks with Kiké Hernandez in recent days. Things might be heating up on that front. Unclear if anything is close.

— Chris Cotillo (@ChrisCotillo) January 22, 2021
Is this starter a fit for the Cubs?
Jan. 21: So far this offseason, the Cubs have traded Yu Darvish (though they acquired Zach Davies in return) and seen Jon Lester, José Quintana and Tyler Chatwood sign elsewhere as free agents. As of Thursday, the team's current crop of starting pitchers ranks 30th in projected WAR, according to FanGraphs.
So clearly, the Cubs' rotation needs some help, although the team's moves this winter suggest they will not be big spenders. One potential fit, according to MLB.com Cubs beat writer Jordan Bastian, would be Chris Archer. The righty would be something of a reclamation project after posting a 5.19 ERA with the Pirates in 2019 and then missing the '20 season (thoracic outlet syndrome). On the other hand, the two-time All-Star was a strong performer earlier in his career with the Rays, who acquired him from the Cubs in a 2011 trade while he was still a prospect.
Robertson a comeback candidate?
Jan. 21: David Robertson has enjoyed an accomplished big league career that includes a 2.90 ERA and 137 saves in 661 appearances over 12 seasons. But the righty, who signed a two-year deal with the Phillies before the 2019 season, made just seven appearances for the club before undergoing Tommy John surgery in August 2019. Robertson missed all of '20, but the 35-year-old free agent is now on the comeback trail, according to MLB.com's Mark Feinsand.
David Robertson has rehired Scott Leventhal to represent him. Robertson, who is returning from August 2019 Tommy John surgery, threw his first bullpen today and is planning a showcase for early-February.

— Mark Feinsand (@Feinsand) January 21, 2021
A number of other free-agent relievers remain on the market, including Brad Hand, Trevor Rosenthal, Mark Melancon and Alex Colomé. Still, Robertson figures to get a shot to prove he's healthy and once again able to help a big league bullpen.
Could Braves snag Realmuto?
Jan. 21: The Phillies have been rumored to be in the lead for J.T. Realmuto, who spent his last two seasons in Philly, but another National League East team is reportedly in the mix, too. The Braves are "circling" on Realmuto, according to a report from FanSided's Robert Murray. He also notes that some West Coast teams have expressed interest as well.
Simmons drawing interest
Jan. 21: There are many teams interested in shortstop Andrelton Simmons, according to a report from MLB Network insider Jon Heyman. One of those teams is the Reds, who have been connected to various shortstops this winter, including Didi Gregorius. The team is in the market at the position after Freddy Galvis became a free agent this offseason.
Simmons is regarded as one of the best defensive shortstops in the game, but has been limited by injuries in the past few years. He hit .297 with a .702 OPS in 30 games in 2020 for the Angels.
Could this catcher reunite with a former skipper?
Jan. 20: The Tigers are showing interest in catcher Jason Castro, according to a report from MLB.com's Jon Paul Morosi. Morosi notes that both are Stanford alums, and Castro spent two seasons playing for new Tigers manager A.J. Hinch in Houston.
Two more potential Bauer suitors?
Jan. 20: The reigning World Series champs could be looking at adding a third ace to the mix with Clayton Kershaw and Walker Buehler atop their rotation. According to a report from ESPN's Jeff Passan, the Dodgers are monitoring Bauer's market and could be in play, depending on the price, as his market develops.
Another team to keep an eye on? The Blue Jays. Even after reportedly signing George Springer, they still may be in the market for Bauer, according to a report from MLB.com's Mark Feinsand. The Blue Jays signed Hyun Jin Ryu last offseason, but could still benefit from more stability and another veteran in their rotation, along with young pitchers like Nate Pearson and Trent Thornton.
Blue Jays add reliever Yates
Jan. 20: The Blue Jays signed free-agent reliever Kirby Yates to a one-year, $5.5 million deal on Wednesday.
Yates, 33, appeared in just six games with the Padres in 2020, allowing six runs in 4 1/3 innings before undergoing surgery to remove bone chips from his right elbow.
The year before, Yates was one of the top relievers in the game, recording the best ERA (1.19) and FIP (1.30) among pitchers with at least 50 innings and posting a Major League-leading 41 saves with a 15.0 K/9 rate. He initially took over as San Diego's closer in 2018, finishing with 12 saves and a 2.14 ERA.
Yates is a strong contender to close for Toronto, as the club lost its Opening Day closer (Ken Giles) and 2020 saves leader (Anthony Bass) to free agency.
The Blue Jays also have been connected to free-agent closer Brad Hand. It's unclear if the deal with Yates would take them out of the running for Hand.
Report: Mets have been in 'strong' on Hernández
Jan. 19: The Mets continue to be all over the free-agent market, as MLB Network insider Jon Heyman reports that the club has been "in pretty strong" on utilityman Enrique Hernández — though it remains to be seen if that courtship will be affected by the shakeup in New York's front office after general manager Jared Porter was fired Tuesday.
Mets were in pretty strong on Kike' Hernandez when they had a GM. Hard to say where things stand now. Red Sox are among others in but his versatility means he fits lots of teams.

— Jon Heyman (@JonHeyman) January 20, 2021
Hernández, 29, is now a World Series champion after his time with the Dodgers, and his versatility on defense could fit almost any team's roster. His bat has not always been consistent, and he's often struggled against right-handed pitching (career .673 OPS). But Hernández can routinely play around the infield and the outfield, having made at least 10 career starts at five different positions.
Sources: Twins interested in González reunion
Jan. 19: Twins fans are waiting for their club to mount a major response to the White Sox flurry of moves this winter, and we might be getting the first indications of Minnesota's plans. Sources tell MLB.com's Mark Feinsand and Do-Hyoung Park that the Twins are showing interest in a reunion with utilityman Marwin González.
The Twins are still in need of utility help, especially around the infield. Marwin's bat fell off in '20 but he still gave them mostly solid defense with true plug-and-play versatility. https://t.co/MPZv2ZRUAC

— Do-Hyoung Park (@dohyoungpark) January 20, 2021
González, 31, signed with Minnesota as a free agent before the 2019 season after highly successful years with the Astros. His offense did not maintain the level he showed in Houston, particularly in '20, when he slashed just .211/.286/.320 (68 OPS+) with five home runs. Still, finding a versatile utility defender ranks among the Twins' perceived offseason tasks (Minnesota has also been linked to former Dodgers do-it-all sparkplug Enrique Hernández), and González fits that need, having provided above average defense around the infield and in the two corner outfield spots.
Sánchez, Teheran impress in showcase; could sign soon
Jan. 19: A pair of veteran right-handed starters, Aníbal Sánchez and Julio Teheran, threw a showcase in front of 24 teams Tuesday morning, MLB Network insider Jon Heyman reports. Evidently, their sessions were impressive enough that each pitcher could ink a deal soon.
There were 24 teams represented at the Anibal Sanchez/Julio Teheran showcase this am. They did well enough that deals may not be far off.

— Jon Heyman (@JonHeyman) January 20, 2021
Sánchez, 36, is coming off a tough 2020 season that saw him finish with a 6.62 ERA and a National League-most 39 earned runs allowed — though he was a key piece of Washington's 2019 World Series championship club. Teheran, 29, also struggled mightily last year, recording a 10.05 ERA and a 20/16 strikeout-to-walk ratio in his lone campaign with the Angels. Either pitcher could serve as a back-end addition for a team looking to bolster its rotation depth.
Possibility 'fading' that Gray will be traded
Jan. 18: Reds general manager Nick Krall quashed rumors about a supposed trade that would have sent ace Luis Castillo to the Yankees on Sunday, calling them "completely false." Meanwhile, the possibility of Sonny Gray being dealt "might be fading," according to MLB Network insider Ken Rosenthal in an article for The Athletic (subscription required).
The trade market for starting pitchers has been fairly active this offseason, with Lance Lynn, Blake Snell and Yu Darvish being moved. Cincinnati has reportedly listened to offers for Gray, but he's remained with the club to this point.
The 31-year-old is owed $20 million over the next two seasons, and he has a $12 million club option for 2023. Gray has posted a 3.07 ERA with a 10.8 K/9 rate in two seasons with the Reds.
Per Rosenthal, Reds owner Bob Castellini has instructed club officials to prioritize finding a shortstop, with free agent Didi Gregorius a possibility.
MLB Network insider Jon Heyman notes that the Reds asked the Yankees for shortstop Gleyber Torres in trade talks involving Castillo, but that request was rebuffed. The Reds are telling other teams they now intend to hold onto Castillo, Heyman reports.
Padres boost rotation again; still not done adding?
Jan. 18: The Padres continued their aggressive offseason push Monday, reportedly trading for right-hander Joe Musgrove from the Pirates in a three-team trade that also involved the Mets. San Diego was already in competition for MLB's best rotation on paper for 2021, and now it may have added Musgrove to a mix stocked with both talent and controllable contracts (including Musgrove, under club control through '22) beyond this year.
But despite all their movement, the Padres still might not be done filling up the transaction wire. MLB Network insider Ken Rosenthal reports that San Diego intends to re-sign Jurickson Profar, a versatile defender who is coming off a career-best offensive year with the Friars.
Padres are not simply addressing their pitching. Per sources, they are still trying to re-sign free-agent IF/OF Jurickson Profar.

— Ken Rosenthal (@Ken_Rosenthal) January 19, 2021
Profar, a former top MLB prospect, posted a career-best 113 OPS+ and started games at second base, first base and all three outfield positions for San Diego in 2020.
Sources: Colomé drawing interest from Astros, Blue Jays
Jan. 18: Veteran reliever Alex Colomé is drawing interest from the Astros and Blue Jays, among other clubs, sources told MLB.com's Jon Paul Morosi.
Sources: Free agent Alex Colomé drawing interest from the #Astros and #BlueJays, among other clubs. Colomé, 32, had a 2.27 ERA over the last 2 years with the #WhiteSox, third lowest in @MLB among relievers who saved 30+ games over that span.

— Jon Morosi (@jonmorosi) January 18, 2021
Houston and Toronto also have been connected to Brad Hand, another top free-agent reliever.
Colomé has recorded a 2.62 ERA with 138 saves since the beginning of 2016, when he made a full-time move to the bullpen. He allowed just two earned runs over 22 1/3 innings (0.81 ERA) last season.
Semien reportedly on Dodgers' list of third-base options
Jan. 18: Although the chances of a reunion between the Dodgers and third baseman Justin Turner have seemingly improved with DJ LeMahieu finalizing a deal with the Yankees, MLB Network insider Ken Rosenthal reports in an article for The Athletic (subscription required) that Los Angeles has a list of alternatives.
One potential option? Former A's shortstop Marcus Semien. More
Robust market developing for Jeffress
Jan. 18: While the reliever market remains stocked with intriguing options, veteran Jeremy Jeffress is drawing widespread interest. Sources told MLB.com's Mark Feinsand that the right-hander is on the radar of at least 10 clubs, including the Blue Jays, Red Sox, Cubs, Astros, Dodgers, Mets, Phillies and Nationals.
The reliever market remains crowded with talent, but one pitcher on a lot of radars is Jeremy Jeffress; per sources, at least 10 teams have some level of interest in the right-hander including Blue Jays, Red Sox, Cubs, Astros, Dodgers, Mets, Phillies and Nationals.

— Mark Feinsand (@Feinsand) January 18, 2021
Jeffress has recorded a sub-2.00 ERA and a sub-1.00 WHIP in two of the past three seasons, though he had a 5.02 ERA with a 1.37 WHIP in 2019. In his career, he has pitched to a 3.08 ERA in 414 games.
There are several reasons for concern, however, including Jeffress' lowly 5.7 K-BB% in 2020. His xERA was 4.71.
Tanaka remains in contact with Yanks, but 'good chance he pitches elsewhere'
Jan. 18: There's a "good chance" Masahiro Tanaka will pitch elsewhere in 2021, although the Yankees are still in contact with the right-hander, reports MLB Network insider Jon Heyman.
For Tanaka, elsewhere might include Japan, as Heyman hears the pitcher is receiving "strong interest" from his native country, potentially giving him the chance to earn a bigger deal than he would in MLB. More
Cruz drawing interest from AL and NL teams
Jan. 18: While no decision has been made regarding the designated hitter in the National League in 2021, multiple teams in both leagues are showing "ongoing interest" in Nelson Cruz, a source told MLB.com's Jon Paul Morosi.
Morosi notes that he heard the same thing regarding Marcell Ozuna last week, perhaps indicating that NL clubs expect there to be a universal DH in the upcoming season. More