Happ excited to unlock, upgrade with Twins
MINNEAPOLIS — The Twins aren't close to done retooling for the 2021 season yet, but the official announcement of the signing of veteran left-hander J.A. Happ to a one-year, $8 million deal on Friday leaves both Happ and the Twins encouraged by what he could bring to the makings of another playoff-caliber roster.
At age 38, Happ is the veteran of two World Series runs and playoff appearances in each of his past three seasons with the Yankees. He's interested in making the most of his remaining time in the league, and he saw a strong fit with the Twins, where he will bring a steady personality and veteran leadership to the clubhouse — much like Nelson Cruz did in 2019 and Rich Hill in '20.
"Frankly, I was just excited when Minnesota showed interest," Happ said Friday. "Then you go down and you start to try to check some boxes, and playing for a perennial contender, that's exciting. And then you start doing a little more homework and talking to some guys, and you hear how the organization treats families, and right off the bat, you know you've got two big boxes checked."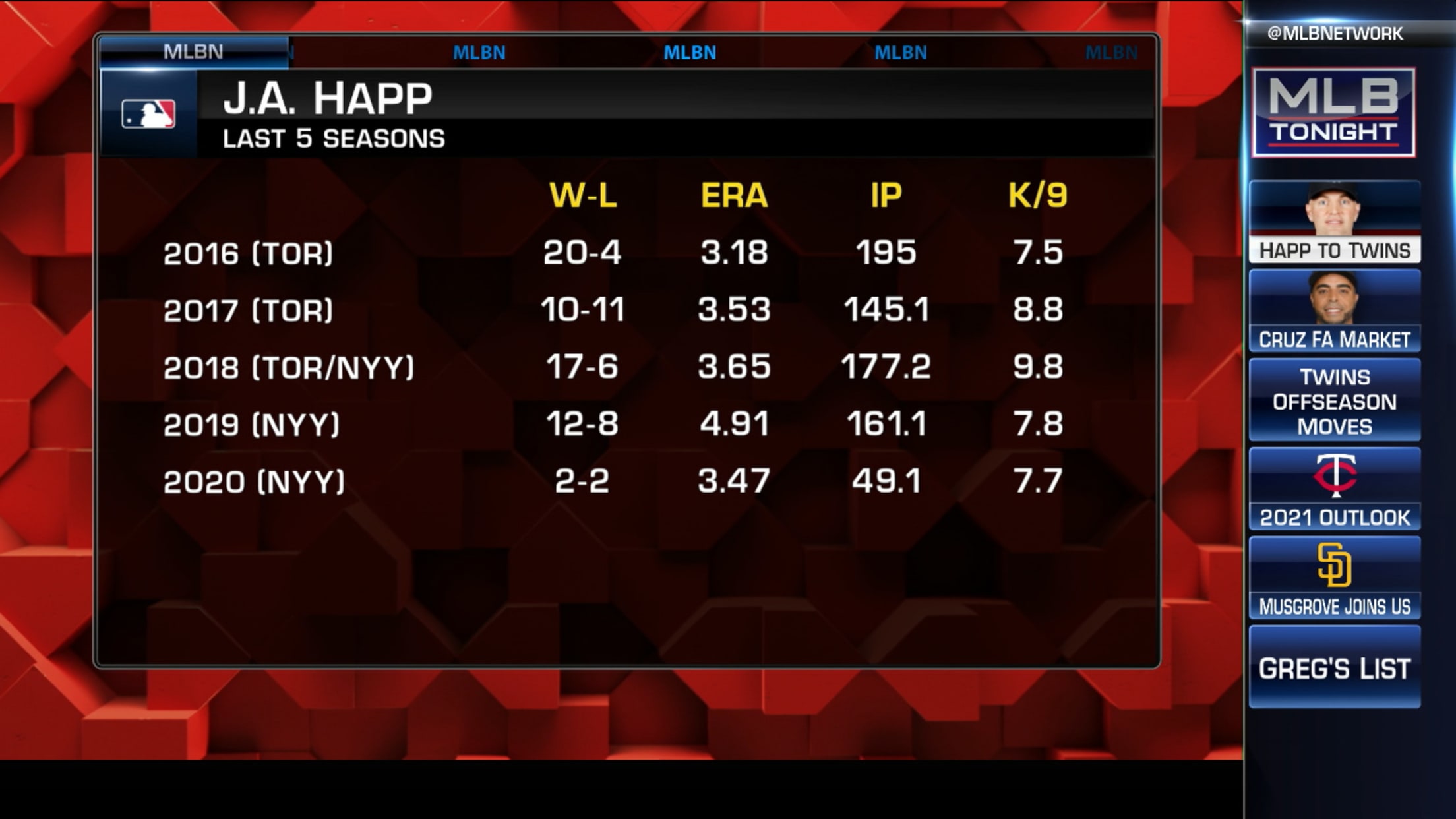 "We're looking for the right fit in our clubhouse, the right fit culturally, and also the right fit on the field, and I think J.A. checks all of those boxes and then some," president of baseball operations Derek Falvey said. "He's somebody who comes incredibly highly recommended by every coach, teammate and others who have been around him. A tremendous fit for our clubhouse and someone that's going to be a leader for us and impact our club and on the field."
Happ said he tweaked his mechanics in a much-improved 2020 season during which he lowered his ERA to 3.47 and improved his batted-ball metrics across the board. He said that he's already been in conversation with Minnesota pitching coach Wes Johnson, setting the foundation for a relationship and continued work to maintain that improvement.
Happ said those changes helped him feel more like he did over the past five to six years — and that version of the left-hander could certainly be an asset to the Twins as Happ moves from a long stint in the American League East to a new competitive environment in the AL Central. Aside from his blip in 2019, Happ's ERA has stayed below 3.65 in every season since '15, spanning stints with the Mariners, Pirates, Blue Jays and Yankees.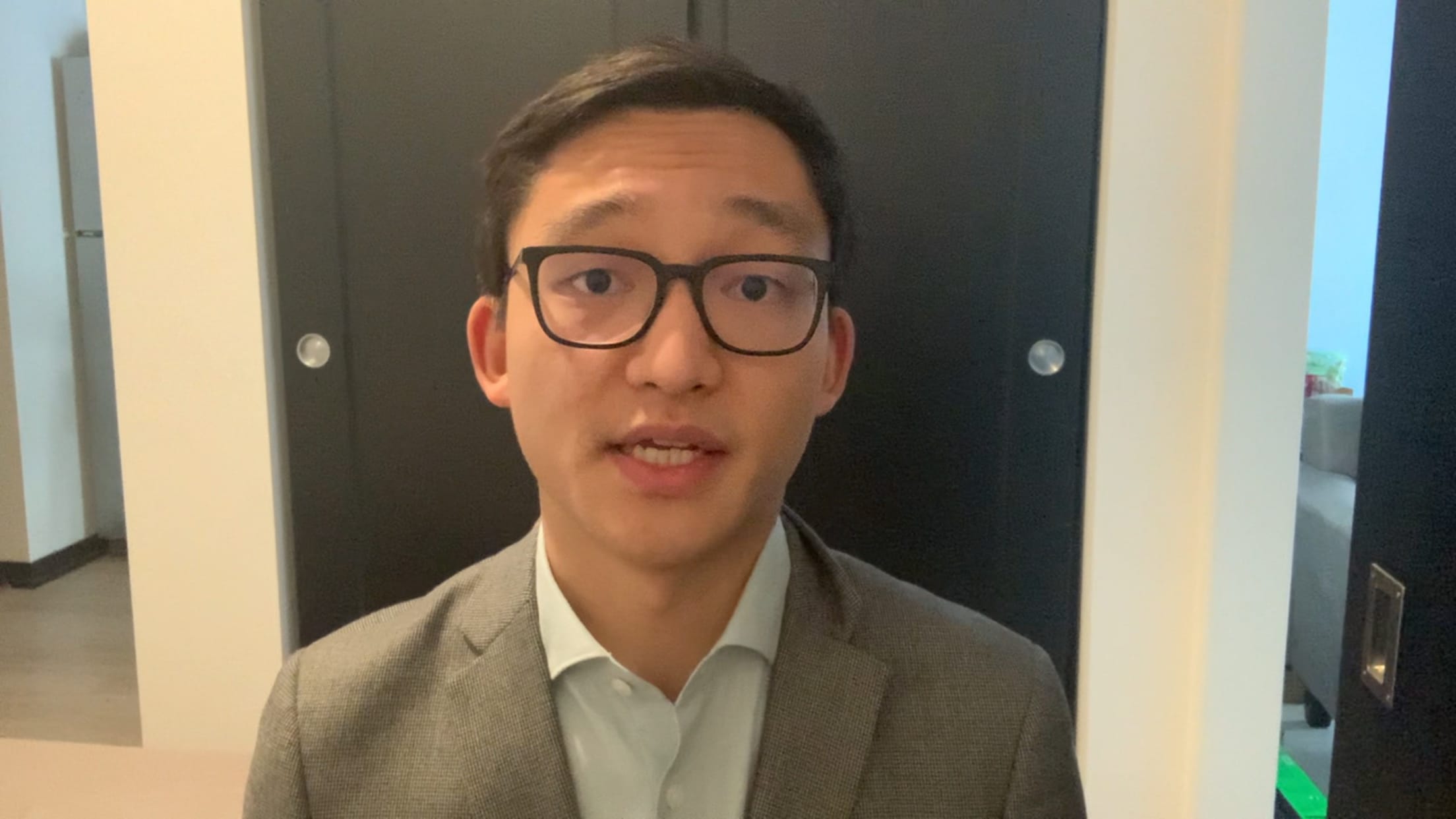 "Those kinds of things are exciting to hopefully continue to unlock something here or there to kind of continually try to upgrade and feel good about where you're at," Happ said. "Again, really excited to work with Wes."
Happ has also been hard at work in the Nashville, Tenn., area on a workout routine to help maintain his considerable durability over the past few seasons, which has allowed him to make at least 25 starts in each of the past six full seasons. That should be an important factor in stabilizing the back of a Twins rotation that saw Jake Odorizzi, Hill and Homer Bailey miss large chunks of time due to injuries in 2020.
"The physical aspect — keeping myself in shape and preparing for a season and having durability — is something I'm really proud of and is really something I sort of love to do," Happ said.
Happ is a good start, but the Twins aren't done. Minnesota could plunge forward with Randy Dobnak as its fifth starter and Devin Smeltzer and Lewis Thorpe as depth options. Top prospects Jordan Balazovic and Jhoan Duran should also factor into the picture at some point as well. There are also needs in the infield and bullpen, along with the need to sort out the Cruz question.
"I look at our group, and we're not finished for the offseason," Falvey said. "We're not finished looking for potential ways to upgrade our team, and the rotation, bullpen and certainly on the position-player side as well. So I wouldn't say we're at the final stages of that yet, but I feel really good about the four established guys we have now [in the rotation] with J.A.'s inclusion for sure."