Beat writer Bowman reflects on Aaron's life
ATLANTA — Upon hearing of Hank Aaron's passing on Friday, I immediately thought of a phone conversation shared with him in April, as the world was getting used to the restrictions created by COVID-19.
"I sit there sometimes and I shed a tear about it," Aaron said. "I don't cry that much. But I shed some tears about it, and I wish things would be a little bit better."
It saddened me to think about what Aaron was feeling. But before hanging up, the 86-year-old legend reminded me he still had some of that same hope that had helped strengthen unity in this country during his playing career.
After hearing me say, "Hopefully soon we can get back to the ballpark and watch baseball," Aaron finished the thought by saying "and kids can go to the game and shake hands and do whatever they want to and act like that is what this game is all about."
Quite honestly, these were the kinds of responses I looked forward to getting from Aaron. Sure, it was fun to hear him talk about the National League pennant-clinching homer he hit for the Milwaukee Braves back in 1957. But it was genuinely refreshing to recognize he still cherished the youthful innocence of the game.
"He was a treasure for baseball and a treasure for those of us from the Braves organization who had the pleasure to talk to him from time to time," Braves Hall of Famer Tom Glavine said.
• Braves mourn Hank: 'Absolutely devastated'
I'll forever be thankful for the opportunity to spend the early portion of my days on this job surrounded by Glavine, John Smoltz, Greg Maddux, Chipper Jones, Bobby Cox and John Schuerholz. They are all Hall of Famers and bona fide legends of the game.
But like most other mortal members of the sports world, they aren't Hank Aaron.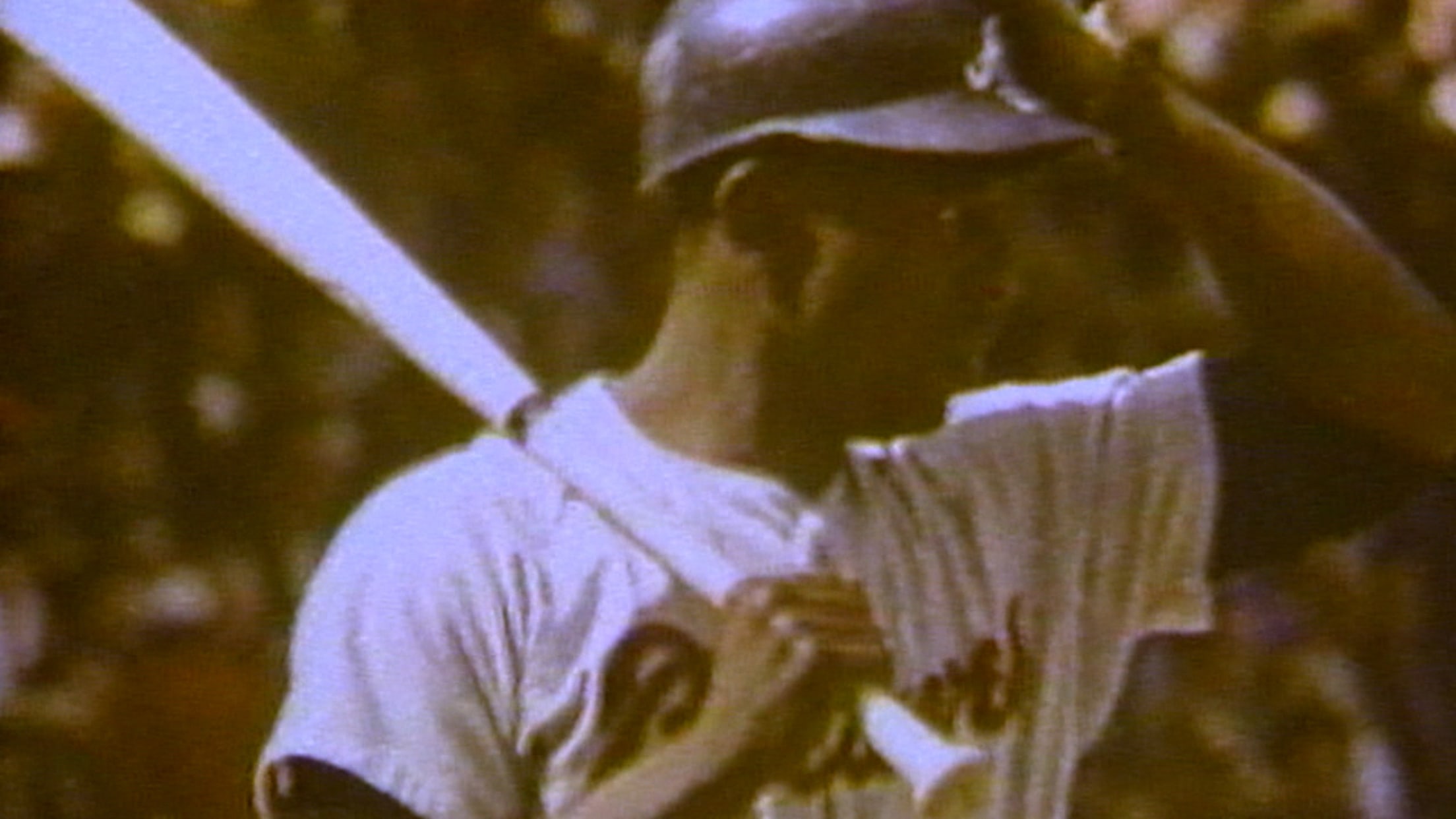 During the final weeks of his playing career, Jones looked up at the Turner Field video board and saw Aaron say, "Chipper Jones is a Hall of Famer in his own right, and when he gets inducted into the Hall of Fame, I hope they put his plaque right next to mine."
"Next time I saw him, I went up to him and said, 'I do, too, because I know who everybody is going to first when they walk down Monument Hall,'" Jones said. "They're going to see Hank Aaron's [plaque]. And if they see Hank Aaron's, maybe they'll see mine."
There was always an enhanced level of reverence whenever Aaron was present. His visits for games were infrequent much of the past couple decades. But he used to work out at Turner Field on a daily basis and was occasionally in the clubhouse before games.
• Hank Aaron's most memorable moments
I vividly remember how thrilled Matt Kemp was when Aaron visited a day or two after Kemp was acquired from the Padres in 2016. Jones remembers Michael Bourn being his most star-struck teammate.
"His eyes were as big as my glasses and his mouth flat-jawed," Jones said. "He just had this look of awe like he was watching God walk by. I had probably known Hank for 20 years when that happened. But let me tell you something, when he walked through the clubhouse, it was like E.F. Hutton. Everybody shut up. Everybody watched his movement and listened to whatever he had to say."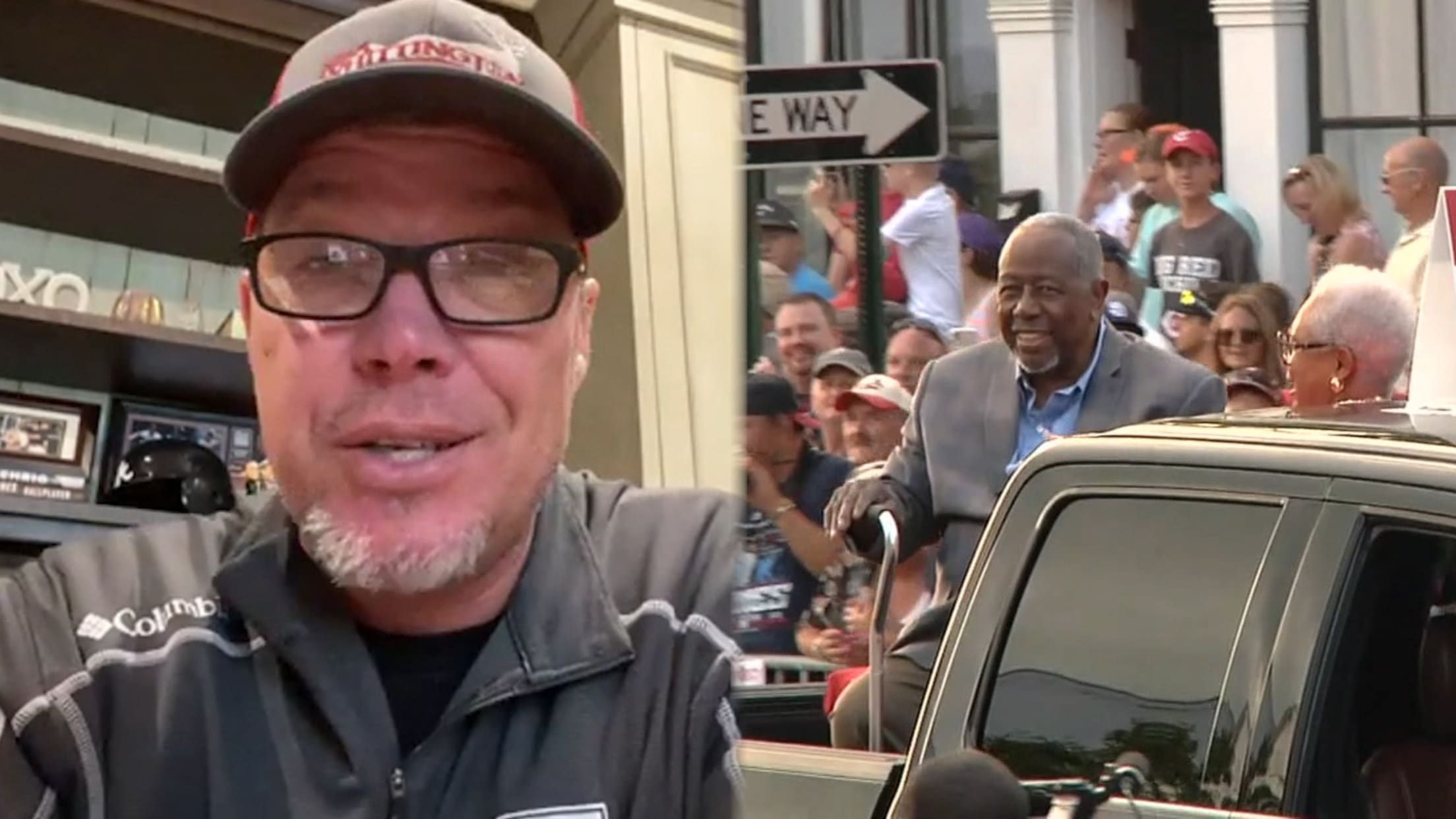 My memories of April 8, 1974 are limited to stories of me being in my mother's womb as my father rushed her through a Moundsville, W.V., supermarket because he wanted to get home in time to see Aaron hit the record-setting 715th homer.
Though countless stories have been told, I don't think any of us can understand what Aaron felt as he chased history while dealing with hate mail and death threats. Through the years, he had said he didn't like to talk about it, because he didn't want to reminisce about that painful experience.
• Facing racism, Aaron still had hope, optimism
While working on a story last year, I came to realize Aaron hit his record-breaking home run on the 25th anniversary of Jackie Robinson and Roy Campanella becoming the first Black athletes to play an integrated game in the Deep South. As Robinson, Campanella and the Dodgers played the Atlanta Crackers that weekend at Ponce de Leon Park, they did so in the face of racial threats and protests.
After the Braves moved from Milwaukee to Atlanta in 1966, Aaron helped lessen the racial divide that existed within the Deep South.
"Bringing people together is one of the things baseball is appreciated for," Aaron told me in 2015. "You could have all kinds of disagreements, no matter what it would be about. But then you went to the ballgame and everybody was rubbing shoulders and rooting for their team. Baseball, and sports in general, really helped bring people together."
• Timeline of Hammerin' Hank's legendary career
Aaron certainly had reason to complain about the segregation and racism he encountered during his playing career. But he instead consistently expressed appreciation and provided gems like this one, which he expressed during one of our final conversations.
"The good Lord plays the game the way he wants it played," Aaron said. "You do things the way you think you can do them. But after all, you have to wait and do them the way the good Lord intended."
Mark Bowman has covered the Braves for MLB.com since 2001.